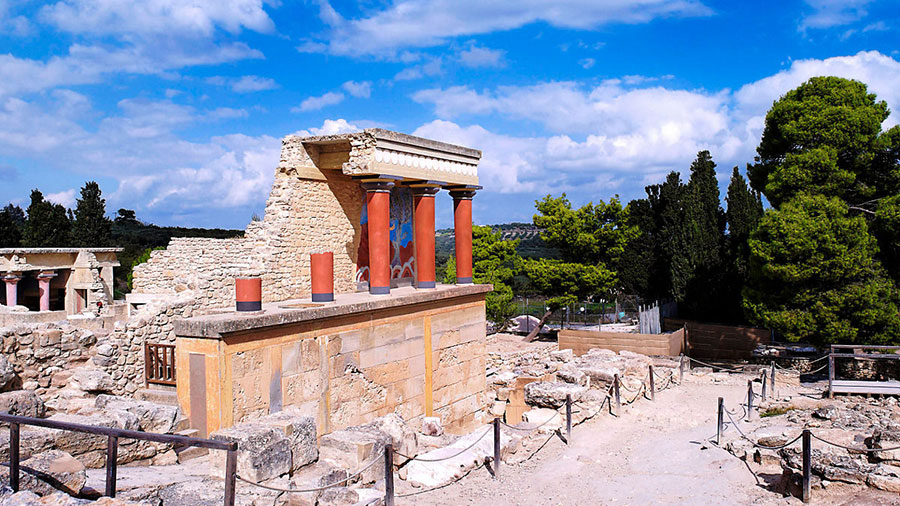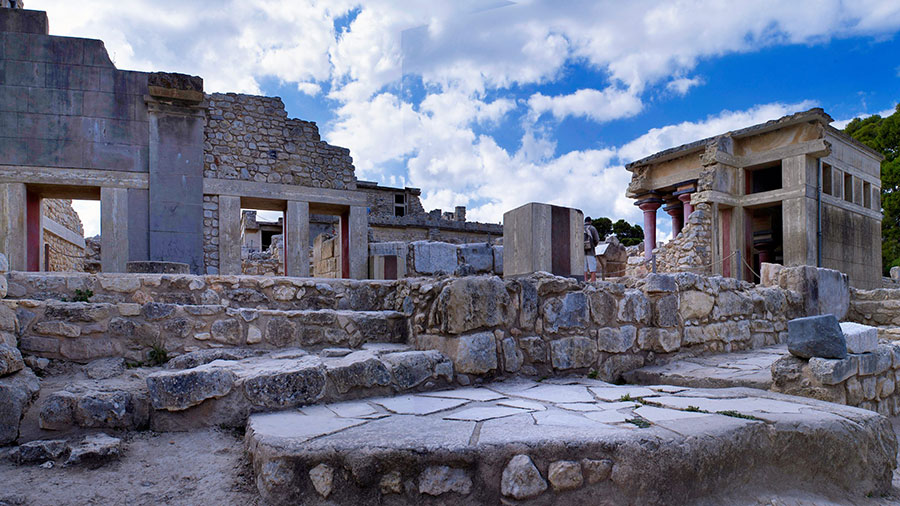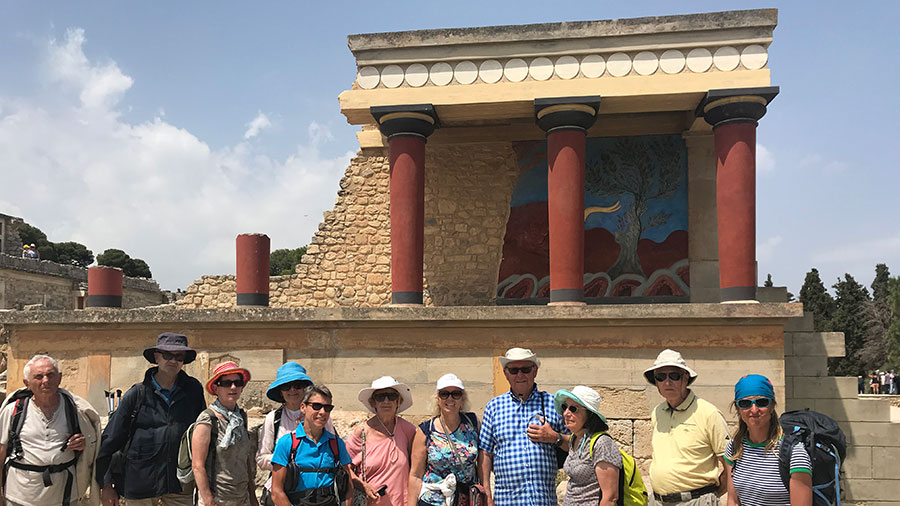 KNOSSOS PALACE – GREEK MYTHOLOGY
Visit the Mythical Palace of Knossos of King Minos and Labyrinth home to the Minotaur
Book online your full tour package (Live tour Guide + Ticket + Transfer) for Knossos palace.
Join our small group (up to 8 pax) Walking tour at Knossos palace with a Licensed Tourist Guide.
Get the chance to pre-Buy on-line your entrance ticket and Skip-The-Line, entry.
We provide also transfer to the palace of Knossos for easy access (Book online).
Choose the best tour starting time for you to visit the Knossos palace.
Meet and greet, our check-in operator, with the "WeGuide.gr – Meeting Point" logo.
Meeting point: Main Entrance to the Palace of Knossos, in front of the Ticket Office (Skip-the-Line Entry).
Discover with us the Labyrinth and Palace of Knossos! Skip the long ticket line and with our expert Guides unraveling the Myths and Legends surrounding the site.
WeGuide you BEST!